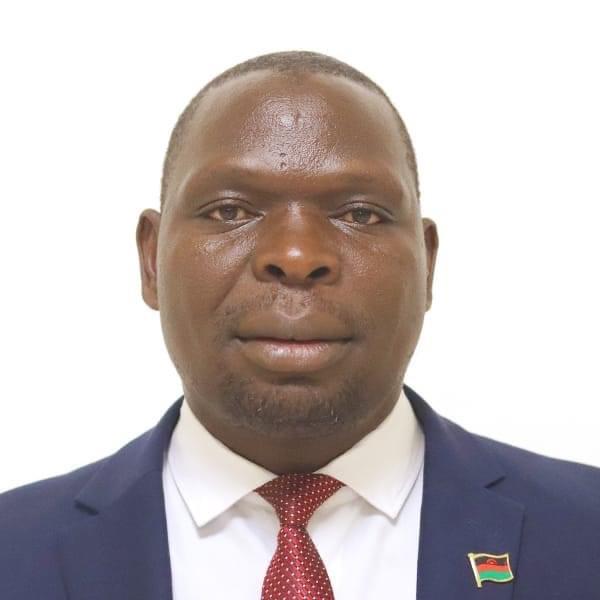 Hon. Simplex Chithyola Banda MP
Minister of Finance and Economic Affairs
Hon. Simplex Chithyola Banda MP
Minister of Finance & Economic Affairs, Member of Malawi Parliament for Kasungu South and Government Deputy Chief Whip.
Holds Masters Degree in Public Policy & Administration, Bachelor of Arts (Education) and Post Graduate in Restorative Justice and Human-rights.
Hon Simplex Chithyola Banda is an Expert on International Trade & Developmental Economics, Carbon Financing and Climate Change Management. He is a renowned Human-rights Activist with over 20 years in NGO Management
Worked at both Country Level as Country Director, Regional Level as Regional Representative for Africa and Global Level as Global Partnership Lead
Born on 1st January 1974, Simplex is married to Jean and have 4 Children. He is a Pan-Africanist and enjoys listening to the Pan African Agenda
At Ministry of Trade and Industry he championed the transformation through his strategy that centered on the 4 KPIs which were (1) Inter-ministerial and Key Stakeholders Collaboration and Networking, (2) SMEs Development & Promotion, (3) Local Industrialization Promotion (4) Legal & Regulatory Framework. After 8 months of 8 months of being at the ministry, he made it become a household name and championed quite a number of reforms.
At Ministry of Finance & Economic Affairs, he has developed a Strategy to address the 4Fs which are crippling Malawis economy and these are (1) Forex, (2) Fuel, (3) Food and (4)Fertilizers. He has focused much on doing Structural Reforms i,e, Fiscal disciplines through expenditure controls, Economy Diversification, Sustainable Debt Management & Resource Mobilization.